There are many upsides to finding a good name for kickball season, for instance, having a bold nickname can give your kids a confidence boost. Notably, having a fun team name can lead to catchy chants and increased team pride.
Here are 5 awesome kid-safe kickball team names:
Kicking Kangaroos
The Rubber Cannons
The Kick-starters
Our Kicks Don't Lie
The Kick Warriors
Here are 6 kid safe kickball player nicknames to get you inspired:
Sir Kicks-a-lot
Lightening feet
Home-runner
Rubber Buster
One Kick Wonder
Rubber Rebel
Finding the right team name or nickname can be a little tricky though. It's something that will stick with you all kickball season, and sometimes even long after that. Read on to find out how you can pick out the right kickball player nickname, and craft that perfect team name!
What Should I Name My Kickball Team?
Your kickball team should have a name that encourages team pride and builds players' confidence. Don't forget to consider all formal rules regarding team names! 
The ideal kickball team name should encompass the values of the team, whilst giving players confidence and pride. This means focusing on your team's strengths, passions, and common themes among player nicknames. For example, a team name such as 'The Kick Warriors' is inspiring and creates a strong image of the team. 
One of the most important things to consider when deciding on a team name is whether or not it is an appropriate name. The general age range of the players, the setting, and the comfort of other players and parents should be taken into account, as well as any existing organization rules. For example, there may be rules prohibiting references to profanity or requests to choose an age-appropriate name. 
What Should My Kickball Player Nickname Be?
Your kickball player nickname ideally should highlight your strengths, notable abilities, or positive attributes. The name should be short and easy enough for your teammates and spectators to chant, cheer, or yell. Nicknames should also be safe to say and use in creative cheers. 
While there are no set rules for choosing a kickball nickname, there are a few things to remember.
Firstly, your kickball nickname should be short, sweet, and simple! Try to stick to three words or less, especially if you're thinking of getting customized apparel. 
Your kickball player nickname should give others an insight into the type of player you are, or what your interests are either on or off the pitch. A well-chosen name will create a positive, and possibly even intimidating image of you or your kid as a kickball player. The nickname should also lend itself well to catchy chants and rhymes, whilst not being too similar to other players' nicknames to avoid confusion. 
Lastly, try to be mindful of nicknames that may lead to bullying. These can be nicknames based on physical attributes or unfortunate incidents that may have happened on the field. It's best to focus on positive attributes or incidents when picking a player's nickname. For example, if you're a fast runner, you may want to use the nickname "Lightning."
45 Kickball Team Names
Here are 45 kickball team names organized by how appropriate they are by age.
G-Rated (Kid Friendly)
These names would be perfect for younger kids who need a short, upbeat name that they can easily chant. 
The Kickers
Kicking Kangaroos
Pitch Perfects
Recess Allstars
New Kicks on the Blocks
The Rubber Cannons
The Quick Kicks
Little Kickers
The Misfits
Kick Bees
Kool Kicks
The Kicking Koalas
Kick Squad
Kick Stars
The Sidekicks
PG Rated (Family Friendly)
Here are fifteen names ideal for players of all ages (except maybe the littlest kids).
Toe jammers
Pope Benekicks
One kick wonders
The kick-starters
The Kickballers
Saved by The Ball
Kicking it old school
It's always sunny in Kickadelphia
Homerun Hustlers
Pumped-up kicks!
Smells like Kickball Spirit
Another one kicks the dust
That's the kicker! 
No Base like Home
The Rubber Knights
Pg-13 Teen Team Names
These names are perfect for adolescents wanting a more snappy name that'll get people talking.
Netkicks and chill
Kickaholics Anonymous
Alive and kickin'
We've got the Runs
The Destroyers
Our Kicks Don't Lie
The Kickball Warriors
The Firecrackers
The Unstoppables
Pitch Please
Grass Kickers
Chicks 'n Kicks
Kicking Kings
The Oddballs
Catch of the day
30 Kickball Player Names
Here are 30 great kickball player nicknames organized by how appropriate they are by age.
G-Rated (Kid Friendly)
Here are ten player nicknames that are ideal for younger athletes.
Sir Kicks-a-lot
Lightening feet
Home-runner
Catchy Cathy
Diamond Dasher
Skipper
Galant Gazelle
The Cheetah
Kick Fu Panda
Recess Rockstar
PG Rated (Family Friendly)
Here are ten player nicknames that are perfect for almost any player of any age.
The Bullet Train
Kick Flipper
Kicking King
Kicking Queen
The Hustler
Happy Kicks
Quick foot
Tapping Toes
Untouchable 
Rubber Buster
Pg-13 Teen Player Names
Here are ten player nicknames that suit more mature kickball team members.
Lethal Legs
Running rhino
One Kick Wonder
Rubber Rebel
Cannon Foot
The Maverick
The Eliminator
The Invincible
The Sidekick
The Dream Crusher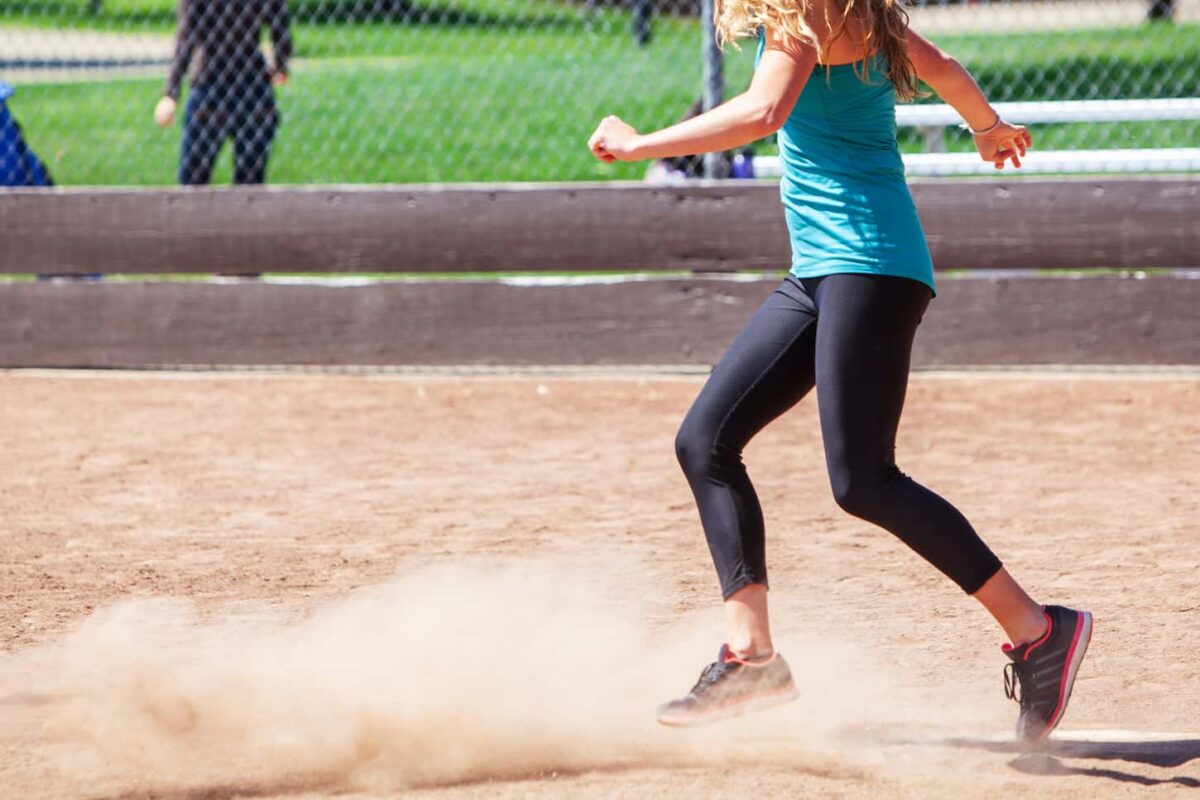 Good Places to Get Team Name Ideas
Depending on the age and make-up of the team players, shared interests and attributes could be a great starting point when deciding on a team name. Create a sense of harmony and team spirit by choosing a team name that relates to the players' nicknames.
For example, younger kids who enjoy kickball with their classmates may like a name like "The Kicking Kangaroos." Families participating in kickball competitions may prefer a name like "Swift Smiths." Cute collective names such as "The Unstoppables" may be popular in certain age groups. 
If there is a common theme in your player nicknames, an ideal team name would serve to tie them all together. For example, if your player nicknames are all related to Harry Potter characters, your ideal team name may be "The Quidditch Pitchers." This creates a more recognizable, harmonious image for your team, making it easier to come up with cheers, uniform ideas, and banners. 
Good Places to Get Player Nickname Ideas
Good places to get player nicknames to include your favorite movies, TV shows, and books. Don't be afraid to use your real-life nickname and some creative alliteration to craft yourself a kickball player name. However, the most natural nicknames can come from the pitch or practice sessions. 
One of the best places to draw inspiration for a player's nickname is the pitch itself! Recall the movie "Sandlot" where Benny 'the Jet' Rodriguez got his nickname from his amazing ability to play and run like a jet on the field. Man. Now we all need a pair of his PF Flyers (the shoes he wore in the show).
Another place to source player nicknames might be from your favorite movies or books. This is an excellent way to get kids excited, especially those not interested in the sport. For example, you could have players named after their favorite Harry Potter characters. For younger kids, you could pick a name related to their favorite animal or color. 
Finally, the most catchy names usually involve some kind of alliteration, for example, "Catchy Cathy." Craft a unique name using this technique by relating your existing name or nickname to kickball. More examples of this type of nickname include "Diamond Dasher" and "Swift Simon."
Next Steps: Finalizing the Perfect Kickball Name
Sport is a great opportunity to build relationships and create lasting memories with those within your community. Take your time and have fun curating your team name and player nicknames! Try to draw on real-life experiences and incidents to come up with memorable team names and player nicknames. 
Remember to check with league organizers, other members, and parents if there are any constraints when it comes to choosing a team name or individual nickname. There may be limitations regarding the type of names everyone is comfortable using, and whether these names may make a political, sexual, or substance-related reference.
Now that you've got your team name and player nicknames set, it's time to plan for the big game – get your lineup planned by reading our article, Does a Kickball Line Up Matter? next!
Resources
Learning from your own experiences is important, but learning from others is also smart. These are the sources used in this article and our research to be more informed as a family of sports nuts wannabes.
Riaz, Kamran. "450+ Catchy Kickball Team Names Ideas to Pick From." NamesBee, 6 June 2022, namesbee.com/kickball-team-names.
Roychoudhury, Rajnandini. "250+ Best Kickball Team Names." Kidadl, 2 Nov. 2022, kidadl.com/baby-names/inspiration/best-kickball-team-names.
Sports Feel Good Stories. "Kickball Team Names: Funny and Good." Sports Feel Good Stories, 13 Jan. 2023, www.sportsfeelgoodstories.com/kickball-team-names-that-rock.