Kickball is one of the best games, played both in leagues, at school recess, and all over! It's played like a baseball game, but with a few changes, such as a larger, softer, bouncier ball, and the substitution of bats with kicks. It's a fun, energetic, easy-to-play game for all ages.
Basically, all you need are athletic clothes and shoes. But as you progress past the schoolyard pickup game, you may want better shoes to play kickball. When it comes to shoes, there are several options on the market and also a few things you should know to buy the perfect pair, and we'll run through them in the next paragraphs.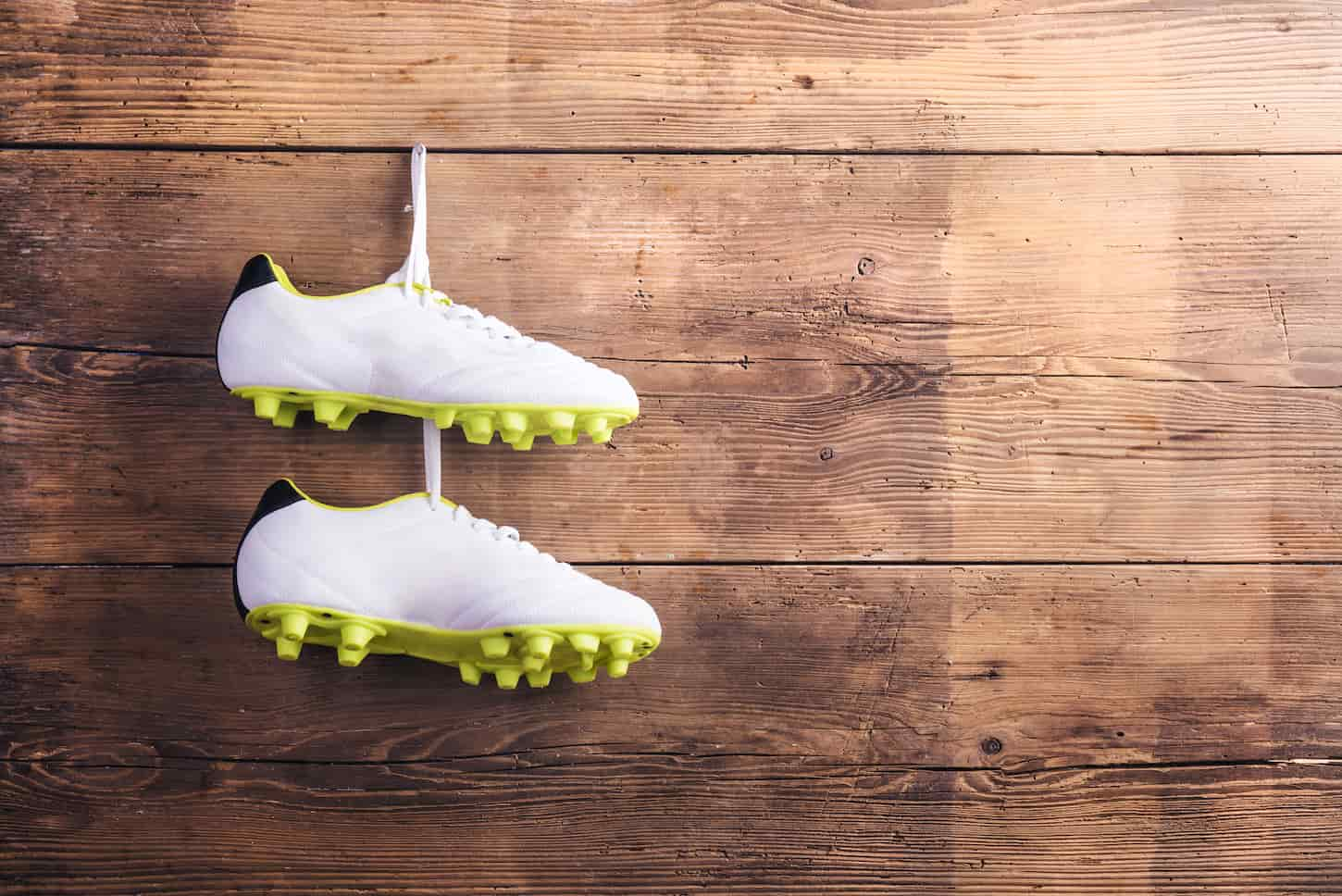 Do You Have to Have Special Shoes for Kickball?
There are no specific shoes required for playing kickball (unlike in other sports) but there are some details that are important to consider when looking for appropriate footwear.
No metal cleats are allowed according to the rules set by the World Kickball Association.
Shoes should be comfortable for running and kicking, but they have to also offer stability.
General athletic or tennis shoes can be used, if they meet the above requirements.
Footwear with good grips is best, so it may be worthwhile to invest in cleats for advanced players.
Be careful depending on the shoes you buy, as you want enough comfort for moving balanced with enough grip for the game. You don't want shoes that will leave your feet bruised or won't provide you with enough grip or ankle support.
What kind of cleats should you wear to play Kickball?
Cleats can be the best kind of shoes to wear during a Kickball match, provided they aren't metal cleats. Let's look at what kind of cleat is best suited for kickball.
First, it is important to know that there are numerous types of cleats on the market, but there is a big difference between their types! There are specific ones for soccer, football, baseball, and lacrosse, but what are their differences?
Soccer cleats
Soccer cleats can be used for many different sports because they have a lower cut and are very light in weight, which offers more agility during athletics. Another factor that makes them suitable for use in other sports is their short rubber spikes, which offer players extra balance without being dangerous.
When buying a soccer cleat, pay attention to the proper terrain that they're designed for, as there are shoes made specifically for turf and others for firmer ground.
Football cleats
Football cleats are bigger, thicker, and a little heavier due to the leather used to protect players' feet, but they offer more support and stability than other cleats. Its spikes are longer too, offering better traction on the field.
They have 3 different heights, they are high-tops, mid-tops, and low-cuts. Each one is indicated for various positions and levels of playing. For example, the low cuts are usually indicated for the positions that need a lot of speed, while the high tops are for the players that demand more stability and less speed.
Baseball cleats
Baseball cleats are easier to identify because they have a toe spike on the toe (or top of the cleat), which is made to dig into the field and help the athlete get better jumps. In general, they are light but there are some heavier models for those looking for more support. Typically, your spike clamps can be either metal or molded plastic.
Lacrosse cleats
Lacrosse cleats have a stud in the toe like baseball ones, but they're usually a mid-cut to give more ankle support while allowing plenty of movement and speed. They are designed for a variety of fields. Usually, lacrosse cleats have components made from mesh to increase breathability and allow moisture to not accumulate.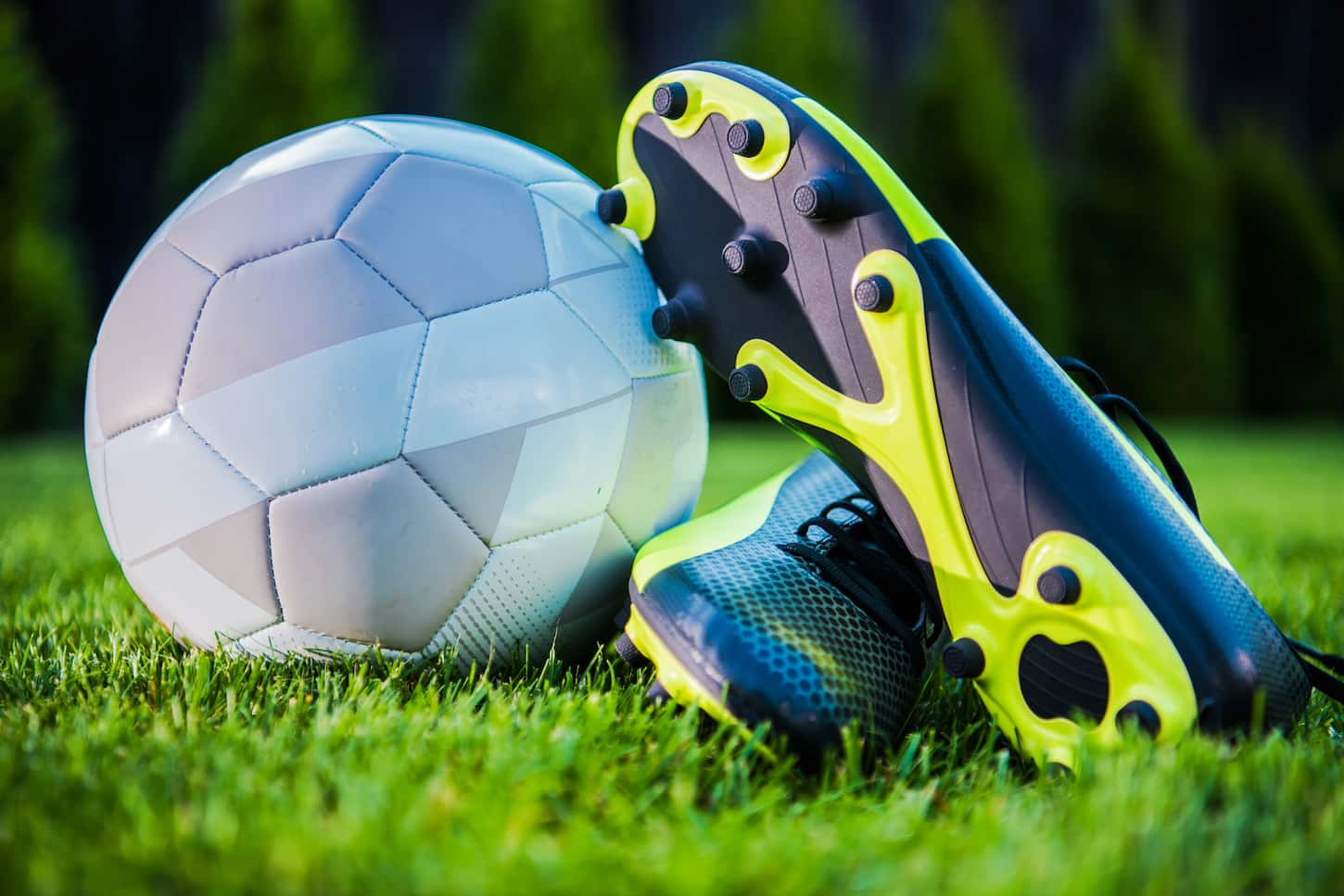 So, Are Cleats from Other Sports Good for Kickball?
As there are no cleats specifically made for kickball, some types that are made for another sport can be used for a kickball match. The most suitable models are the soccer ones because they offer agility, do not interfere with the rules, and are also firmer than others for kicking.
So, to help you find the best pair of cleats for playing Kickball, below we give you some tips and links to make your decision easier.
Which Kickball Shoes Should You Buy?
Generally speaking, regular athletic shoes will work for kickball, but soccer cleats tend to be the best choice for more advanced kickball players, especially if playing in a league.
When you're looking for kickball cleats, there are some things you must pay attention to (beyond the good fit and comfort).
Materials used
There are several materials used to make cleats, they can be made of leather, mesh, or synthetic, and there are some differences between them, so you need to know some of them:
Leather gives you the best feel on your feet, and the softer it is, the better it fits on you, but as is a delicate material it also compromises the durability of your shoes, and they tend to be more expensive than other materials.
Synthetic are normally less expensive and are more durable than leather cleats, they're also easy to clean and are more resistant to water (which is good if you're playing outside), but it also doesn't give the best feel on the feet.
Mesh it's the same type of material used in running/ sports shoes, which gives your feet an extra lightweight and comfortable feel, but it also lets humidity get into the shoe, which – in rainy conditions – can add more weight to your run, in addition to leaving your feet wet.
Long-lasting nature of these shoes
This is a basic point for almost everything you buy, I know, but it's important to research and see if the cheapest cleat won't be the one you'll be changing every year…otherwise, in the end, you can be spending more money than expected.
Brand's reputation
This comes along with the previous topic; usually, well-known brands produce good products and beyond saving you some money it will also be a comfortable shoe to use during matches.
Type of ground
You have to see if the cleat you want to buy is appropriate for the type of ground you'll play in because they can be pretty different in design and not be that helpful if you're in the wrong terrain. But a point that is important to pay attention to is that some shoes are versatile and can work on several ground types.
Here Are The 5 Best Kickball Shoes (that are cleats from other sports)
So, to finish, here are our favorite picks! We believe these are the 5 best cleats for kickball, and we'll give our opinion on each pair. Just a spoiler: number 3 is our favorite option!
Adidas Unisex Copa Mundial Firm Ground Soccer
This is the best boot if you are looking for a shoe that works well for both men and women. Made of leather, these boots provide a lot of comfort, and flexibility, and prevent a heat feel in your feet, in addition to having a synthetic sole that brings stability and traction despite being super light.
It is super easy to clean and beyond having an affordable price, if you maintain it properly it can last for a good time.
Vizari Unisex- Kid's Stealth FG
The Vizari Unisex is one of the most recommended boots for your son or daughter if they are still toddlers as they are available in sizes up to approximately 12 years old.
Due to its numerous mesh perforations, its breathability is good and doesn't let moisture accumulate on the feet, and as it has padding in other shoes besides the sole, it becomes super comfortable for a sequence of matches.
Finally, its rubber sole provides stability and traction at game time, which along with its anti-stretch lining becomes a good investment.
Nike Men's Phantom VSN Academy DF Mg shoe
This cleat is considered the best for Kickball practice, and it is the one we recommend the most. It has a wider beat shell than other models, which makes room for more dynamic touch and control (as well as good damping).
Its higher sleeve adds comfort and relief to the player's feet and offers freer movement during runs. One of its highlights is the phantom shoelace system that gives more security to the player against loose fits and stubs (things that can get in the way a lot during a match).
This shoe is already a favorite of soccer players and will soon be of Kickball players too, not only because it works for different types of grounds, but because of its practicality, comfort, durability, and cost-benefit.
Initially, this cleat had only the female model, but currently, there are also some male models you can find online (and in other colors).
Made of synthetic material, it's made for stability and speed, but its mesh inner lining absorbs moisture and keeps your foot from getting too hot. The only point of attention is that some people say its shape is narrower, making it a less-awesome option for players who need a wider toe box.
Made of leather in its upper part, the Adidas Men's Copa Gloro offers comfort and durability, something that, combined with the opening in the upper side (which brings good breathability) makes this another good value-for-money cleat.
The TPU sole brings a lot of stability and control during matches and its various available colors can match the player's team uniform.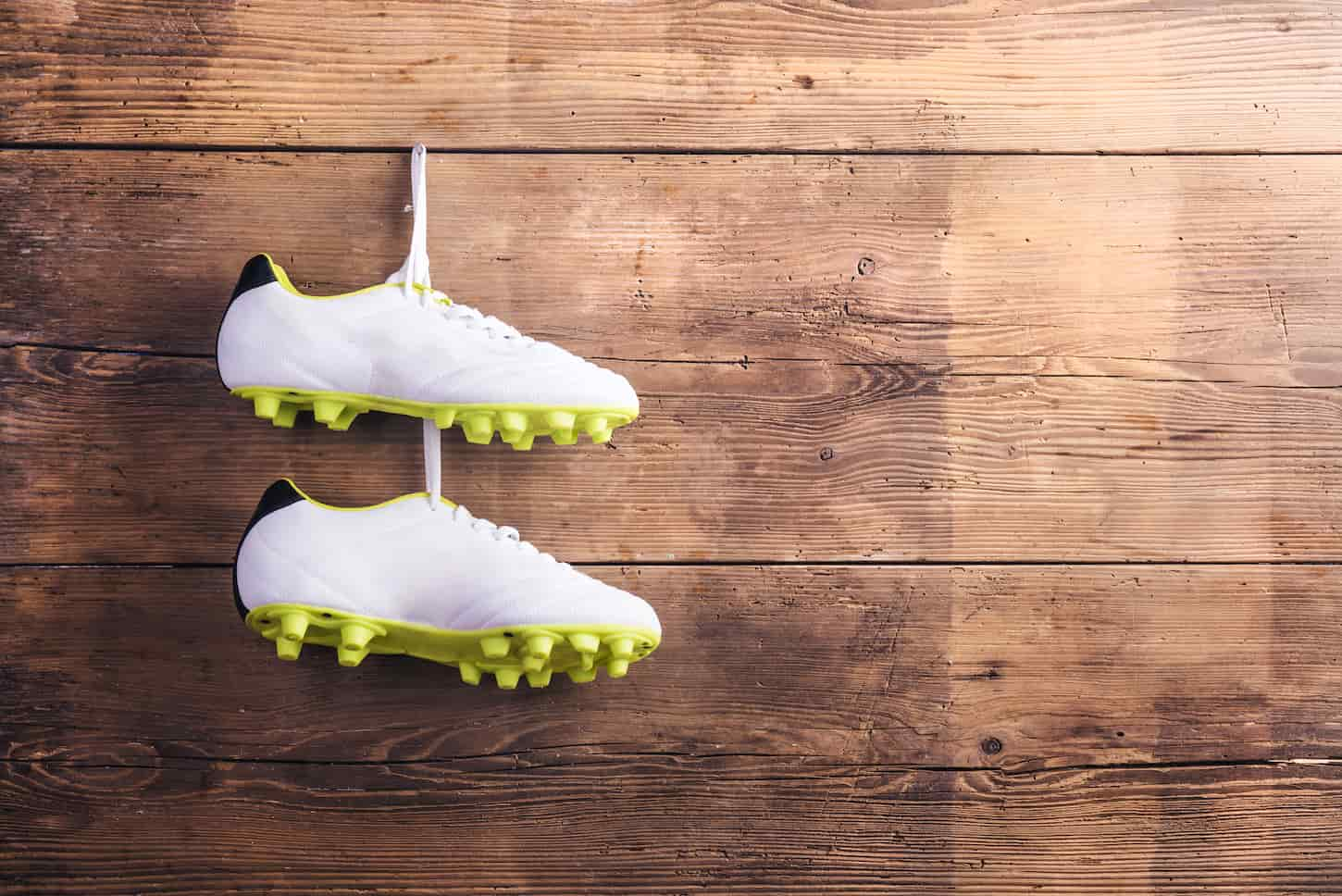 Key Takeaways and Next Steps
Overall, cleats do make playing kickball better for more advanced players, but beginners or those playing a pickup game at school (or in the backyard) don't need fancy shoes.
Just use your regular athletic shoes or whatever you have lying around. However, maybe don't use flip-flops unless you have strong feet that can kick the kickball without getting hurt.
Ready to go play kickball this summer? Make it more fun in the heat by adding a slip'n'slide – read how here! What Is Needed for Slip and Slide Kickball? (A Step-by-Step Guide).
Resources
Learning from your own experiences is important, but learning from others is also smart. These are the sources used in this article and our research to be more informed as a family of sports nuts wannabes.
"Equipment for Kickball: What Do You Really Need?" Boston Ski Sports Club, bssc.com/news/equipment-for-kickball-what-do-you-really-need. Accessed 16 Apr. 2022.
World Kickball Association. "World Kickball Association." World Kickball Association, 6 July 2020, kickball.com.