Badminton is a good body workout; it involves running, diving, and lunging. It is not just an exercise but, you can also treat this sport as a family hobby or event. It's a great way to get the whole family involved, no matter their age.
Badminton starting costs vary from $30 on up, depending on rackets, shuttlecock, nets, and other equipment. The price of badminton rackets, shuttlecocks, and nets varies on the player's level of play, the brand of each badminton piece, size, and weight. 
If you are a beginner and you are not sure where to get started, then we are happy to provide it for you! Keep reading to find out more about badminton and how much it will cost you to get started!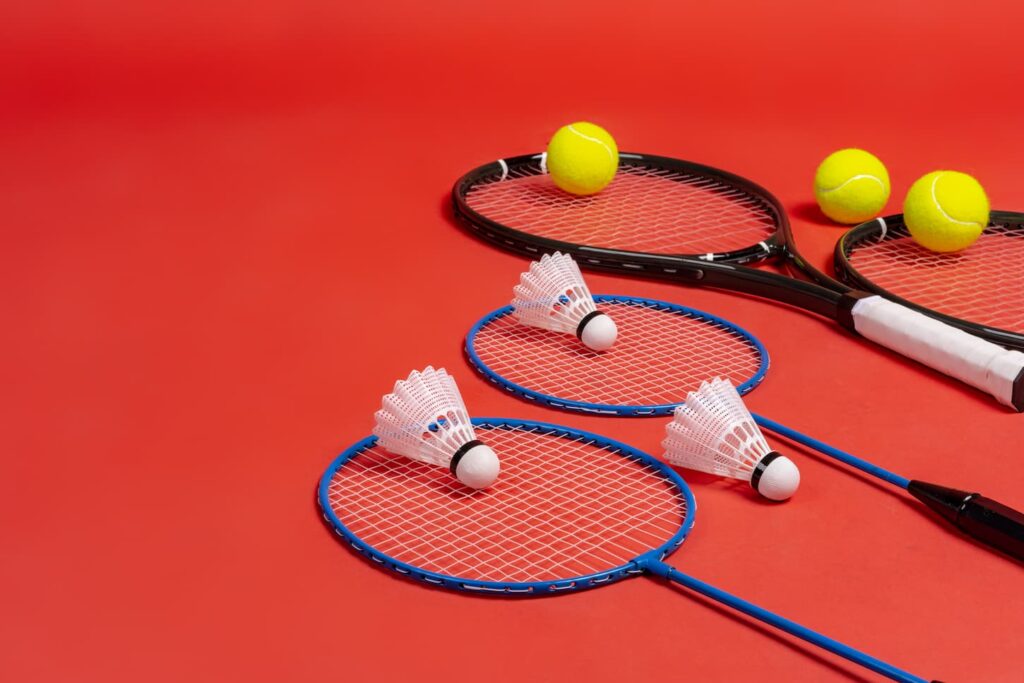 What Are the Best Badminton Brands?
There are a lot of badminton brands out there in the market right now, and if you are not familiar with the brands or you are still a beginner it will be very confusing. Below is the list of the top three badminton rackets, shuttlecocks, and nets that helped a lot of badminton players and it can also help you in your journey in playing this sport. 
Rackets
Yonex – Is one of the top most reputable providers of high-quality badminton rackets. This brand originates from Japan and is widely distributed all over the world; their designs enhance the stability, speed, and even acute smashes made by the player. It is a top-notch brand that is used by many famous players.
Carlton – Carlton rackets are strong and durable; they've been around in the market since 1946. This brand is one of the most famous and respected ones that give a good play when it comes to badminton. It is believed that each racket that Carlton makes improves every player's playing ability.
Li-Ning – This racket brand is not only well-designed, but it is also highly durable and budget-friendly. Li-Ning is considered one of the leading brands when it comes to badminton rackets. So, if you are looking for a badminton racket that is quality-wise and not that expensive, then this brand is what you are looking for.
Shuttlecocks (birdies)
Yonex – Yonex not only produces one of the best badminton rackets but, they are also known for their top-notch shuttlecocks; their shuttles are even used in many competitions. It is a bit pricey compared to other brands, but, it is the best when it comes to performance. 
RSL – Is the largest manufacturer of badminton shuttlecocks in the world. They are known for their shuttlecocks that use top-quality feathers and other synthetic materials, they are also known for producing shuttlecocks that vary on your skill level.  
Wilson – Wilson also belongs to one of the best producers of shuttlecocks. It is an American company that offers various ranges of sports equipment. They offer a wide range of products and the price depends on the type of each product that you are looking for.
Nets
Boulder – The nets that boulder offers are ideal for various sports; it is adjustable and good for badminton, soccer tennis, tennis, and kid's volleyball. The highest setting, it can make is up to 60.5 inches, which is already the perfect height for badminton, the lowest is 34 inches. It is perfectly movable and easy to set up; you can assemble it within 5 minutes tops! It has a sturdy nylon net and its metal frame is completely rust-free.
Akozlin – Akozlin nets are also one of the good brands that produce nets for badminton, football, soccer tennis, and other over-the-net sports. They use high-quality materials in each of their products; it guarantees firm tension all over the net, you can identify an Akozlin net by its unique bow frame. 
Vermont – Vermont is also one of the topmost choices when it comes to badminton nets. Their products are crafted for beginners and also for professionals, they are also known for offering custom-designed nets. Vermont is also known for winning multiple awards; The Greenest Building Award and the Net Zero Award.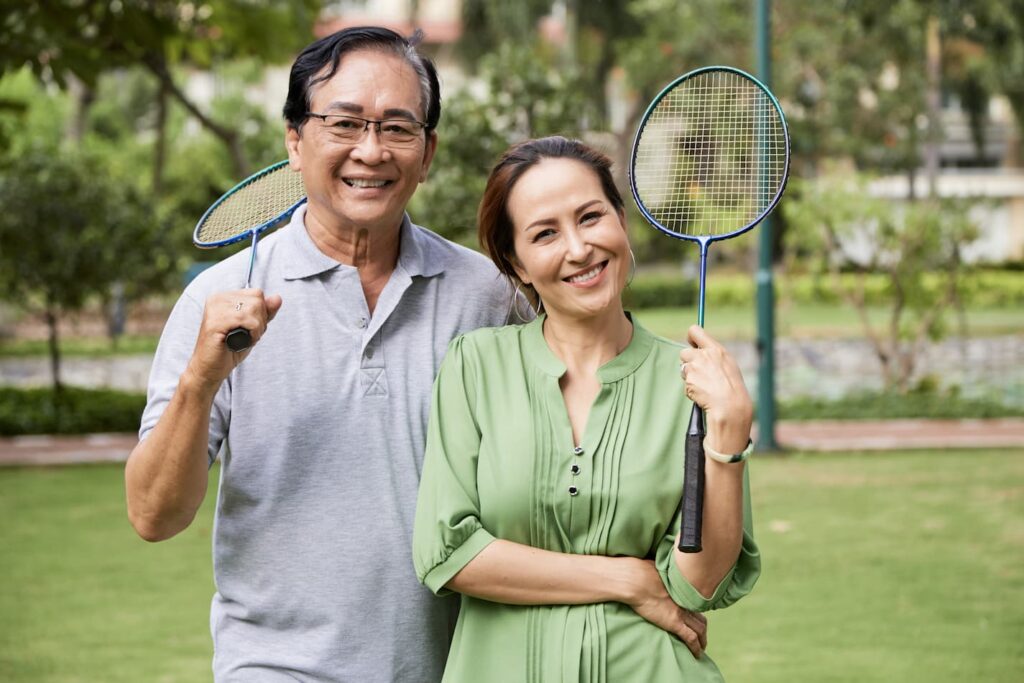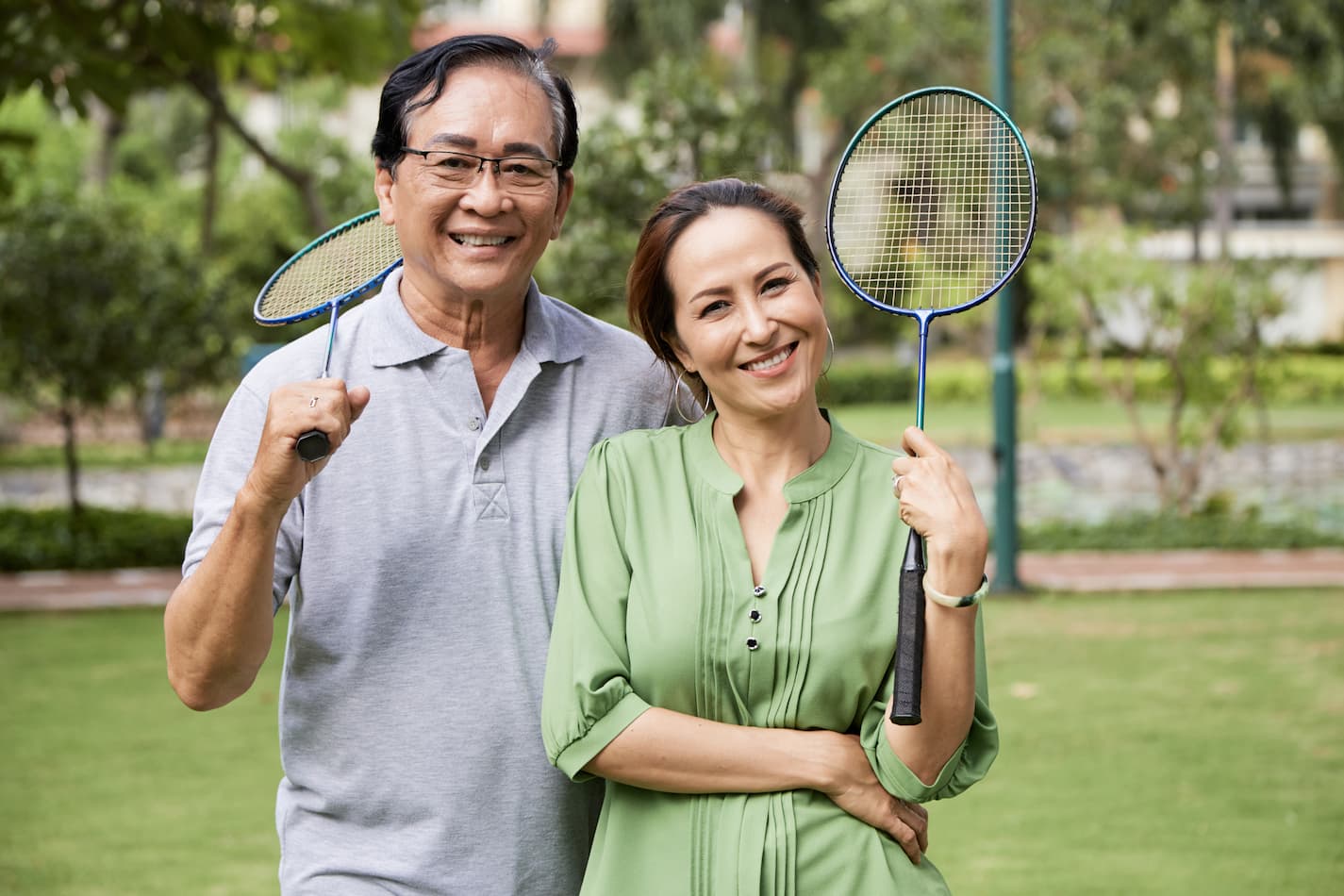 How Much Does a Badminton Racket Cost?
The cost of a badminton racket ranges from $30 – $340, depending on the brand, quality, and strings on the racket. Generally speaking, the more expensive a badminton racket is, the higher the quality it is made from.
But, don't shop based on price alone. The price doesn't matter as much as the two important things to consider before buying a racket.
You need to consider two things; what is your skill level? Are you a beginner, intermediate, or advanced in playing this game? What is your playing style? Are you an offensive player? A defensive one? Or perhaps an all-rounder? 
Check the materials used in the racket, its weight, balance, and grip size because this will define your gameplay.
These are the things that you should know first before purchasing a racket. If you're first starting out and don't know these things? That's okay. We'll walk you through things.
A racket is the main equipment piece of every badminton player; a good racket can mean a good game. So let's take a look at some of the best racket options for each playing level. Prices are accurate as of the publishing date. So make sure you click the links for current pricing.
Starter badminton rackets (for beginners)
Expensive rackets are commonly used by advanced players so, if you are still a beginner, try the basic rackets first before upgrading to the expensive ones. It's not bad to try the basic rackets first because it will help you focus on your techniques and the basics in this sport. Below are the top three racket brands that are good for beginners.
Senston N80 – Senston is a good brand, especially if you are still a beginner in this sport. This brand is not too heavy, so, you can enjoy a game longer and not suffer from shoulder pain. The materials in it enhance the strength of the racket and reduce deformation.
Yonex Nanoray 10F – Yonex Nanoray is perfect for beginners who want to improve their techniques. The frame of this brand decreases air resistance which makes a quicker swing (speedy serve). This product is designed to force your opponents into the back of the court at lightning speed.
Yonex Nanoray Light 18i – This badminton racket makes speedy shots and it is so easy to maneuver without exerting too much power. It's light and perfect for beginners who are looking for powerful serve and better control.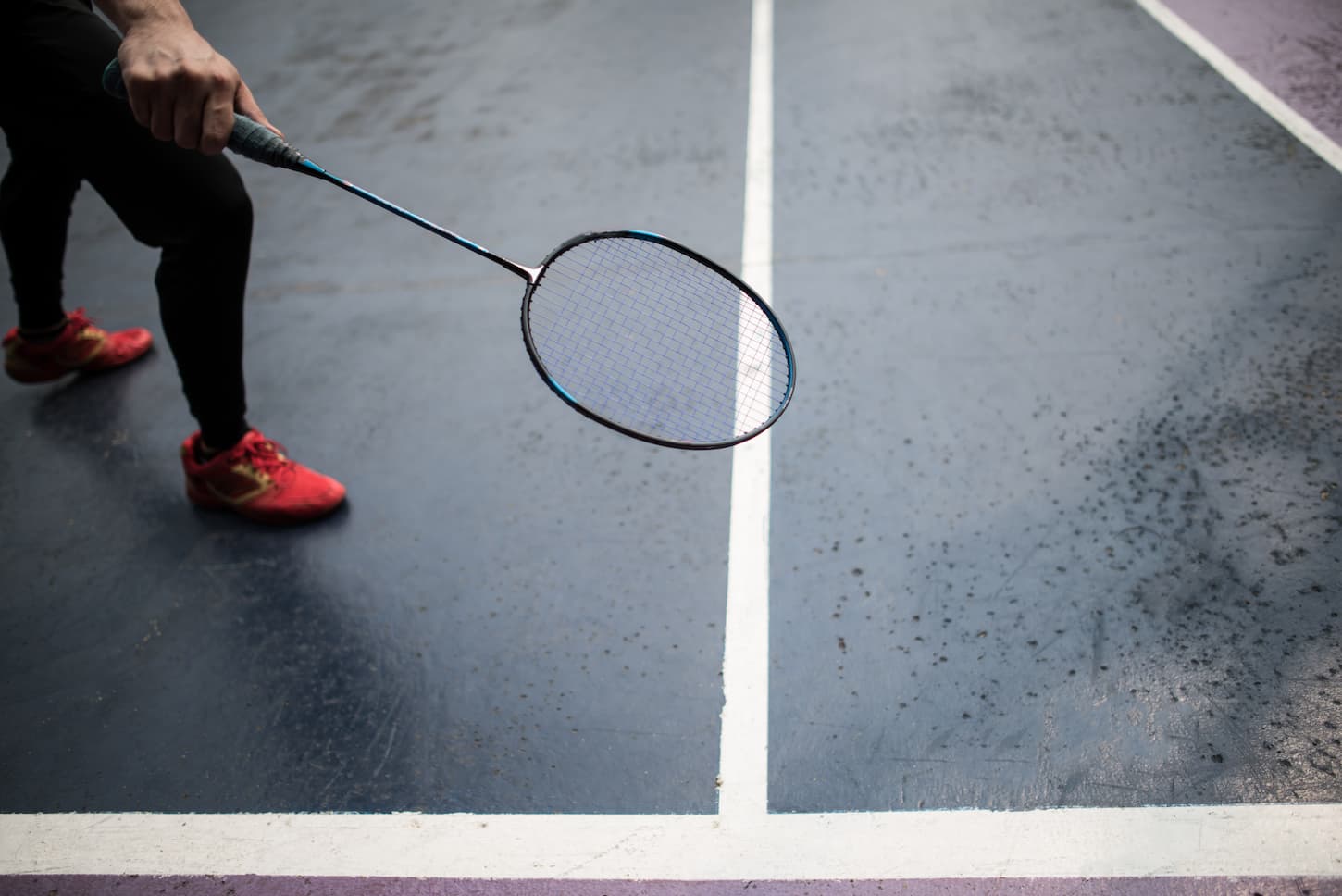 Better rackets (for intermediate-level badminton players)
Once you move on to the intermediate level you'll start to get the hang of this game; you will also know how your strengths and weaknesses. Investing in a new racket will boost your performance.
Yonex Astrox 6 – If you are a badminton player who likes to hit powerful smashes, then this brand is perfect for you. The Nano mesh is highly flexible which makes every swing fast and makes maneuvering easier. The weight is distributed from top to bottom which makes it properly balanced. 
Li-Ning Windstorm 72 – Li-Ning Windstorm rackets are perfect for rapid games (Fast racket speeds). This brand of racket is easy to swing and it generates excellent power which also helps you enhance your skills in swinging techniques.
Victor Brave Sword 12 – Victor Brave Sword rackets can withstand pressure, and they can also deliver precise and accurate shots. It is one of the most famous racket brands that is usually used by intermediate badminton players around the world. This brand is even used by some Korean badminton champions. 
Materials: Graphite and nano resin
Weight: 87 grams
Balance: head heavy
Grip size: 4 1/2 inches
Price: $175 (click here to shop on NYDHI's site – I've not seen this brand on Amazon)
Best rackets (for advanced or pro-level badminton athletes)
When you already passed the intermediate level, then the next one is playing the advanced level. Most advanced badminton players prefer rackets that weights more than 80 Grams because it is stiffer and has a fast swing which is good for any badminton technique.
Yonex NanoFlare 800 – Yonex NanoFlare is engineered to improve each swing speed, it is designed to meet exceptional repulsion. This brand also allows you to meet each increased shuttle acceleration, perfect for advanced badminton games. 
Yonex ArcSaber 11 – This badminton racket is designed to help players have control and also have outstanding power in each shot. Rotation generation theory helped a lot in making this type of racket; it helps in maintaining the weight distribution all over the racket.
Yonex Astrox 100 ZZ – This racket is known for being an all-around racket because it is suitable for different kinds of playing styles. This racket produces a quicker snap back and more flex, adding an extra spice when smashing shuttles. 
How Much Do Badminton Shuttlecocks Cost?
Real badminton shuttlecocks cost between $7.49-$36, depending on the brand.
There are many shuttlecock brands available out there in the market; some are made out of goose feathers, some are from ducks, and sometimes it is made from plastic/synthetics. 
The price of a shuttlecock depends on the materials used in it; the better the materials used, the better performance it gives on a game. But it doesn't mean that cheap shuttlecocks are a no-go. There are a lot of cheap but good brands of shuttlecocks out there.
How do you figure out if the shuttlecock is real or not?
Real shuttles have a solid cork base and a duck feather skirt material. Fake ones, on the other hand, can be spotted easily; they don't have a hologram sticker, the tube color is on the lighter side and it is easy to be peeled off.
You can also tell if it is fake once you hit it, it doesn't fly that well and it breaks off easily. 
How Much Does a Portable Badminton Net Set Cost?
Portable net sets can be purchased for as low as $35.96 to $74.99, though some kits can cost more than that.
Some portable net sets are different than starter kits, so always be sure to read about what's included before making a purchase.
Oh, and always price-check across several sites before clicking that "buy now" button.
Best Badminton Starter Kits: Under $50 
Now, when you're first starting out playing badminton (or you're just wanting to see if your family even likes playing), you probably don't want to invest in getting everyone their own racket or a fancy net.
That's when the under $50 starter kits are an amazing deal. Here are several options to get your family smashing the birdie back and forth over the net.
Franklin Sports Badminton Set – click here to see this kit on Amazon – the price starts from $31.49. All of the starter kits look pretty similar, so you'll be able to pick which one you want.
20-foot net
4 steel rackets
2 nylon shuttlecocks
6 stakes and guy-ropes
Carry bag (handy for storage between games)
HIRALIY Badminton Set – click here to see this kit's current price on Amazon – the price starts at around $40. Note that this set doesn't have a net, though.
20-foot net
4 steel rackets
12 nylon shuttlecocks
Replacement grip tapes
Carry bag (handy for storage between games)
Personally, we got our badminton starter kit at Costco. It cost just under $50 and it came with the following items.
4 rackets
4 nylon and cork shuttlecocks
20-foot net with stakes and ropes
Replacement grip tapes
Carrying bag
If you're going to rely on Costco to get your badminton set, make sure you know what your local Costco sale cycle is like. We only ever see the badminton sets at our Costco in spring and summer.
Places like Sam's club may offer badminton sets during similar timeframes, but we don't have a membership there to check.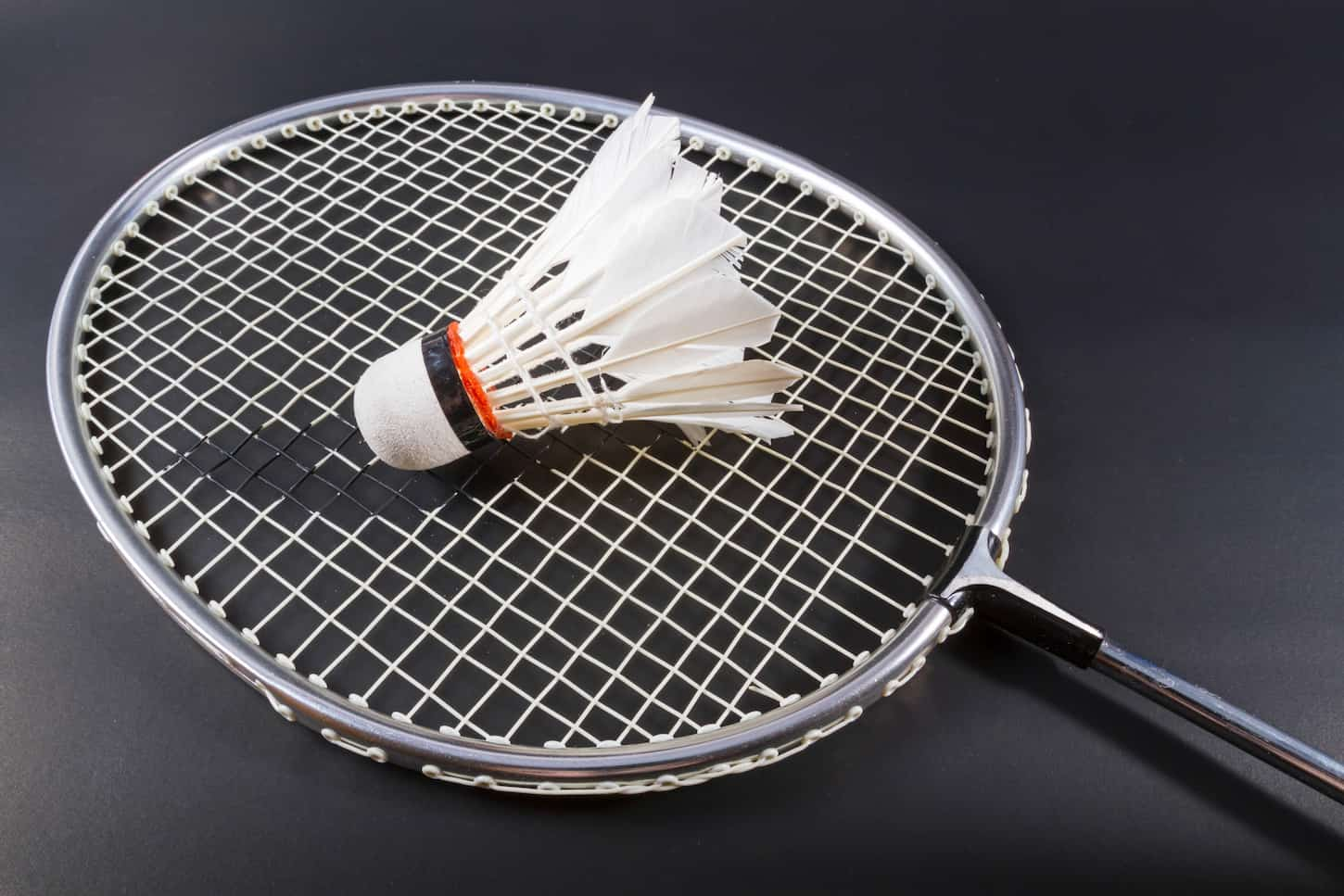 Other Badminton Costs
Other badminton costs are associated with clothing, uniforms (if applicable), and shoes. These costs can vary from nothing on up, depending on the circumstances and sports requirements.
For example, if you're playing in your backyard, then there won't be any additional costs to playing badminton. After all, you can play whatever you're wearing.
Or go play barefoot in a swimsuit if you want. It's a great way to dry off while swimming!
On the other hand, if you're going to be playing in a league (or on a high school sports team, which is awesome), then you may have to buy a team uniform. It's going to depend.
Other costs could also include lessons, league fees, or court rental fees. Again, these fees will depend on what's available in your area.
In my area, there aren't any dedicated badminton courts to play on, let alone rent. So we have to use our backyard to play badminton – with our Costco net and badminton kit.
It's the same with lessons and leagues – there aren't any in our area. The sport isn't popular enough. But pickleball is, so that's another fun game we can play as a family.
However, if your area does have a league or courts, then you can invest in those, too, to up your badminton game.
Key Takeaways on Badminton Costs
Playing badminton really doesn't have to be super expensive. Our family has the starter kit we got from Costco. And while those rackets are already dinged up from being dropped on the concrete, that's okay – because it's giving us a chance to take badminton out for a swing to test things out.
So far, our kids absolutely love it. They find the shuttlecocks frustrating – so we practice just hitting them around in the yard. We're still working up to hitting them over the net. And that's okay. Because our kids are still young – and they've got time to learn the game.
So if you're thinking of starting out with badminton (and aren't sure where to start), skip the huge expenses. Get a basic kit. The gear won't be the best quality stuff, but it will let your family try things out enough to know whether or not this will be a family sport you can all enjoy together.
Oh, and spoiler: you'll enjoy it. It's an awesome game everyone in the family can enjoy. So get out there and have some fun together.
Resources
Learning from your own experiences is important, but learning from others is also smart. These are the sources used in this article and our research to be more informed as a family of sports nuts wannabes.
"4 Best BADMINTON Rackets for Intermediate Players in 2021." Badminton Justin, 15 June 2021, badmintonjustin.com/badminton-gear/4-best-badminton-rackets-for-intermediate-players-in-2021/.
"5 Things to Consider Before Buying Badminton Racquet." One-Stop Online Racquet Store in India, Racquets 4U, 7AD, www.racquets4u.com/blog/post/5-things-to-consider-before-buying-badminton-racquet/.
City Athletic Club Admin. "[TOP 8] BEST BADMINTON Nets Reviews in 2021." City Athletic Club, 25 Jan. 2021, cityathleticclub.com/best-badminton-nets/.
Dave, Saumil, and Stan Boone. "Best Badminton Rackets for Intermediate Players [IN 2021-22]." Racket Sports World, 23 Aug. 2021, racketsportsworld.com/best-badminton-rackets-intermediate-players/.
David. "10 Best BADMINTON Rackets for Beginners 2021: Good RACQUETS for Starters." BadmintonLounge.com, 27 Dec. 2020, badmintonlounge.com/best-badminton-rackets-for-beginners/.
"Fake Yonex SHUTTLES." BadmintonCentral, 21 Dec. 2009, www.badmintoncentral.com/forums/index.php?threads%2Ffake-yonex-shuttles.79124%2F.
Go Badminton. "What Are the BEST Badminton Racquet Brands?" Go Badminton, Medium, 30 Aug. 2018, medium.com/@gobaddies/what-are-the-best-badminton-racquet-brands-ce706f4494df.
Thomas, Arjun. "The Best Shuttlecock Brands You Can Find: Playo." Playo, 23 Apr. 2017, blog.playo.co/these-are-the-better-shuttlecock-brands-you-can-find-in-the-market/.